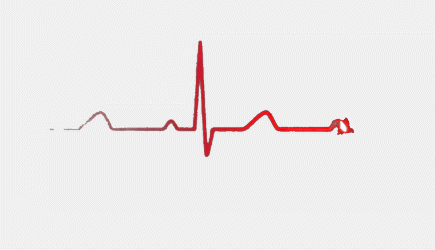 Training to save lives

since 2001
We are a multi-talented center committed to pushing the boundaries of Life saving Training and Innovative Medical Products.
Book one of several life saving classes in our cutting edge classroom.
Browse through our collection of innovative products, AED's, training materials, and medical supplies for all life saving needs.
Get certified online with our new training program. Can be done fully or partially from home!
ONE-STOP BUSINESS FOR ALL YOUR TRAINING AND LIFE-SAVING NEEDS
Since 2001, we have been teaching the general public as well as professionals including healthcare workers, firemen, and police officers life saving training. With over 800 instructors taught, 40,000 hours of classes given, and over 200,000 students, CLST takes pride in being the leading local center in the forefront of life saving training and innovative medical products.
A CUTTING EDGE CENTER FOR LIFE SAVING TRAINING AND SUPLLIES
CLST provides expert training and innovative products to customers who desire to save a life and help others.
MULTI-REGIONAL AND NATIONAL RECOGNIZED TRAINING CENTER
AMERICAN HEART ASSOCIATION REGIONAL FACILITY AND ADVISORY COMMITTEE MEMBER
SALES AND TRAINING FOR PRE-HOSPITAL EQUIPMENT AND SUPPLIES
AED SALES, SERVICE, AND CONSULTATION
EMERGENCY TRAINING FIRST AID, CPR, AED, BLOOD BORNE PATHOGEN
EMERGENCY TRAINING STOP THE BLEED, OXYGEN ADMINISTRATION
EMERGENCY CARE & SAFETY INSTITUTE NATIONAL ADVISORY COUNCIL MEMBER
SERVED ON GOVERNOR'S TASK FORCE TO IMPLEMENT AED USAGE IN ILLINOIS
EMERGENCY TRAINING BABY-SITTING, AND PET CPR
MONTHLY INSTRUCTOR COURSES
CLST offers the very best in life saving teaching and instruction. Classes include CPR, AED, First Aid, Stop the Bleed, and Instructor Classes. We teach both the general public, teachers, daycare workers, construction workers, and healthcare professionals across all fields.
40.000 + Hours Of Classes Given
Over 200.000 + Students Taught
(Teachers, Daycare
workers, Industrial, etc.)
GET CERTIFIED NOW
CALL (618) 416-6558
President / CEO
Master Trainer
Founder of CLST and Master Trainer, J.R. Dietl is an expert and leader in the field for over 37 years.
Business and Marketing Development Director
With 13 plus years of experience in the public health field, Katie brings together knowledge and insight like no other, a cornerstone of our center
Lead Instructor for
Pre-Hospital Services
As a 32 year veteran of the fire service, 29 of those years as an EMT/Paramedic, Stephen is our
Lead Instructor for Pre-Hospital Services.
Shown below:
AED | AED Prep Kit
Stop the Bleed Kit
Pocket BVM with
HEPA Filter
(Contents not included)
Introducing
The

CLST AED Case
Our rugged, weatherproof case is an exclusive design!
​
Made from extremely durable polypropylene, this CLST AED carrying case can take a beating while protecting your contents from impact, moisture, and microscopic dust. The case accommodates six different AED models: HeartSine, Philips FRx, Philips FR2+, Philips OnSite, Physio CR+, and Physio LIFEPAK 1000.
​
IP65 Rated-watertight and dustproof

Pick-and-pull foam insert for impact-absorbing protection

Strong, secure, easy-open latches

Adjustable pressure relief valve equalizes pressure for easy opening

Pre-drilled for a padlock (lock sold separately)

Super strong reinforced polypropylene construction

Interior dimensions: 17-7/8 inches X 12-7/8 inches X 6-1/4 inches

Available in 4 different colors and layouts (Orange - Yellow - Black - Gray)
Browse through our collection of innovative products, AED's, and medical supplies.